The Lounge
The Eltham GPO is already gaining a great reputation for the quality of its food and drink, so it makes perfect sense to hire the lounge if you are looking for a catered party, dinner party or just a drinks reception. With its quirky decorations and decidedly cosy feel, you can throw yourself a party that your guests will definitely remember for a long time to come. The staff will be more than happy to help you plan your event, chose your wines and run through the menu to ensure you get the night just right, so make sure you pop in for a chat when you decide to book or enquire through our online contact form.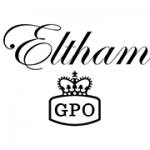 Capacity
50 Standing
35 Seated
Costs
There minimum spend of £400 across food and drink but no deposit  is required to hold the room. We do however ask that your party start to arrive by 7.30pm or we will release the room to the public.
Payments
All pre-ordered food and drink must be paid for no later than 2 weeks in advance
Food
We can cater for a maximum of 100 people for a sit down A La Cart Menu dinner. We also offer Buffets and Canapés options.
All food options must be ordered in advance.
We do not allow outside catering apart from the wedding cake to be brought into the building.
Drinks
All drinks must be ordered at the main bar, a tally will be kept to ensure you hit your spend.
You may pre order wine and champagne which will be ready for you on arrival. This must be paid for in advance.
Decoration
This little room really doesn't need much in the way of decoration, but if you really want to stick something personal up, we ask that you do not use Sellotape.
Timings
The room is available whilst the pub is open.
Access
Through the pub.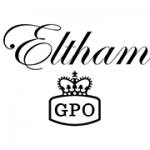 WHITE WINE
250ml
125ml
Bottle
Abilius Blanco, Spain
£4.95
£2.50
£13.75
Light, crisp white made from Airen grapes on the palate hints of white fruit and citrus notes
Vina San Esteban Sauvignon Blanc, Chile
£5.20
£2.80
£14.75
A great Chilean sauvignon with typical tropical fruit and gooseberry on the palate. Zesty and fresh
Bergon Chardonnay, Languedoc, France
£5.70
£3.00
£16.75
Unoaked and bio dynamic wine, showing freshness and style
La Delizia Pinot Grigio, Italy
£5.95
£3.15
£16.95
Dry, full and round
Cuvee Prestige, Picpoul de Pinet, Languedoc, France
£18.50
Aromatic wine with a crisp firm backbone and lemon fruit, perfect with seafood
Versant Viognier, France
£19.50
Full, ripe wine; peach on the nose and palate, it has good weight and a clean long finish
Ophalim Albarino, Spain 2010
£24.00
Stone fruit character, dry, crisp, a typical food wine, best recommendable with seafood dishes, or white meats
ROSÉ WINE
250ml
125ml
Bottle
Abilius Rose, Spain
£4.95
£2.50
£13.75
Vibrant, lovely, summer fruit, hints of strawberry, raspberry gorgeous refreshing
Les Olivades, France
£6.25
£3.25
£18.00
Garnacha and Temporanillo create a pinkish wine with freshness and acidity
RED WINE
250ml
125ml
Bottle
Abilius Tinto, Spain
£4.95
£2.50
£13.75
Juicy red made from tempranillo, garnacha and cabernet, soft, mouth filling and easy drinking
Vina San Esteban, Cabernet Sauvignon, Chile
£5.20
£2.80
£14.75
A smooth and fruit driven wine with lots of blackcurrants and dark fruit
Domain Bergon Merlot, France
£5.70
£3.10
£16.80
Fruity, deep Flavour, plummy notes
Reserve l'Abbe Cotes du Rhone, France 2011
£6.25
£3.25
£18.00
A great Rhone full of dark berry flavours enhanced by spice and chocolate notes
Montepulciano dÕAbruzzo, Italy 2010
£6.75
£3.55
£18.50
Full bodied, complex aromas of raspberry and spice with a rich texture fantastic with Italian dishes
St Marc Merlot, France
£18.95
A rich and full style red with lots of ripe jammy fruit, hints of mocha, chocolate and pepper
Paco Garcia Rioja, Spain
£23.00
A stunning, deep, robust Rioja wine with a full body of plum and damson. Very powerful and long aftertaste
SPARKLING & CHAMPAGNE
Bottle
Cava Vibraccions, Spain
£19.00
Haton Champagne, NV, France
£38.00
If you'd like to make an enquiry drop us a line via the pub's contact form.
If this isn't exactly what you're looking for you can check the main Antic Venue Hire pagefor other venues.